The Findings and Rebuttals Report
The Findings and Rebuttals Report is normally a two-page report most likely to be requested by the judge. The report includes gross and net spendable incomes for both parents, tax deductions, child support payments to others, visitation percentages per child and guideline deductions.
The Findings and Rebuttals Report provides the information on how much child support is paid for each child. Child support is greatest for the youngest child, and least for the oldest child.
The figures included on the Findings and Rebuttals Report are necessary to complete court forms.
We always include the Findings and Rebuttals Report in all our California child support calculations. Our calculations are good for every county in the state of California. We use the DissoMaster™ software to determine support payments. DissoMaster™ is the program used most frequently by California Family Law Professionals.
We provide a comprehensive DissoMaster™ report usually within hours according to the information you provide us on our order page. We do every DissoMaster™ as if it is our own.
***Get Our Free Top Eleven Tips Report Here!***
Make sure you get your support calculated correctly!
*Your privacy is very important to us and we will never share your personal information or email address with anyone.*
---
California Child and Spousal Support Calculations Professionally Done
We are an online California child support calculator service that provides child and spousal support calculations using the DissoMaster™ software. This is the same program used most often by California Family Law Professionals throughout the state. All our reports are emailed directly to you, usually within hours.
We provide a comprehensive DissoMaster™ report, including:
DissoMaster™ Report included
Formal Report included
Findings and Rebuttals Report included
Child and Spousal Support Order included
Annual Bonus Reports and Monthly Overtime Charts included when requested
Confidential, professional and secure
Over 15 years of experience using the DissoMaster™ program
We calculate both child and spousal support payments
Get the same support calculation as the California Family Court
Reports emailed directly to you in PDF format
Reports same day, usually within hours
Good for every county in California

Satisfaction Guaranteed
Your satisfaction is our first priority. If you find that once you receive your report you would like to make some changes, we will gladly make the changes for you at no charge!


DissoMaster™ Support Calculation for $39.95
***Up to 10 revisions to your report at no additional charge!***
Order Your DissoMaster™
We take payment by Major Credit Card, PayPal® or eCheck.

Email us at orders@childsupportca.com
©2004 - 2013 All Rights Reserved
California Child Support Calculator with Dydo Services
P.O. Box 20314, Fountain Valley, CA 92728-0314
*Up to 10 revisions to your report within 30 days of your original order.
revised 6-21-10
Findings and Rebuttals Report: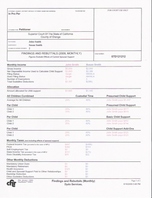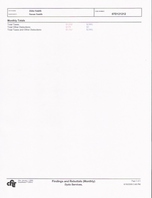 What our customers say...
"You have no idea how vital this information is to me and is putting to rest many questions and unknowns I've dwelt on for months. Thanks so very much! I just wanted to compliment you on the PROMPT TURN-AROUND TIME! I'm most impressed!! Thanks!"
"I just wanted to say that your company has provided me with prompt and great service. I appreciate all the help. Thank you again."
"Thank you for the report. I am hoping this will avoid another court appearance. It is nice this service is available online."
"Thank you very much for this. Well worth the $40 bucks."
"Thanks! My ex and I are on friendly terms and your program is going to let us negotiate what's best between us without a lot of hassle - way cool deal!!"
"Thank you. I love your services. It's been great! I re-use your service and will over and over. It helps me from being blind-sided. ;)"
"Thank you for your email. I want you to know that I think your service is great. Prompt as can be. I hopefully won't have to be a return customer but if I do, I'll be back to you and will also refer anyone I know to you. Thanks so much."
"Thanks for your help and providing me with timely reports. I'm sure I'll be using your service again in the future and I'll also be sure to recommend your site to others."
"Thank you for providing this service for so many of us who need good info at a reasonable cost."
"My friend was right -- you guys are fantastic."
"Absolutely satisfied! Your services are more efficient and affordable than any Attorney or legal service we have ever used. Thanks for everything, we will definitely be using your services again."